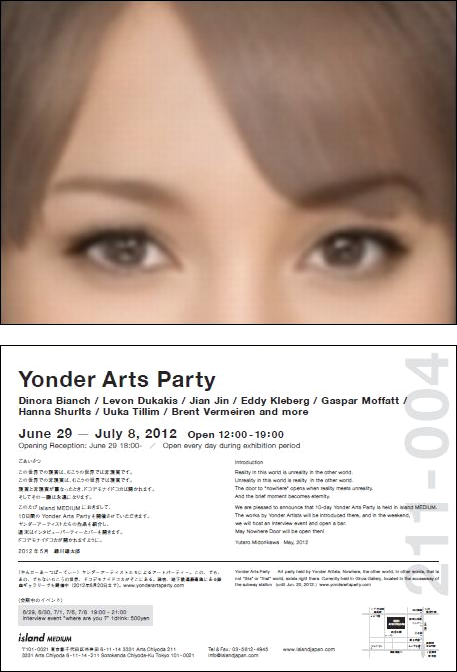 Yonder Arts Party @ island MEDIUM



duration
Jun 29 - July 8, 2012 12:00 - 19:00
opening reception : Jun 29 18:00 -

venue
island MEDIUM

artist
Dinora Bianch / Levon Dukakis / Jian Jin / Eddy Kleberg /
Gaspar Moffatt / Hanna Shurlts / Uuka Tillim / Brent Vermeiren
and more

directed by
Yutaro Midorikawa

organized by
island JAPAN





introduction

Reality in this world is unreality in the other world.
Unreality in this world is reality in the other world.
The door to "nowhere" opens when reality meets unreality.
And the brief moment becomes eternity.

We are pleased to announce that 10-day Yonder Arts Party is held in island MEDIUM.
The works by Yonder Artists will be introduced there, and in the weekend,
we will host an interview party and open a bar.

May Nowhere Door will be open then!


Yutaro Midorikawa
May, 2012




interview party
" where are you ? "

in this interview party, we invite six interviewees and ask them "where are you ?".
we hope that you can rethink own whereabouts and take a look yourself again.

time / interviewee
Jun 29 19:00- / Edan Corkill (The Japan Times) 
Jun 30 19:00- / Jun Okumura (Astrophysics) 
Jul 1 17:00- / Yuji Ohta (Artist) 
Jul 1 19:00- / Izumi Yoshida (Disaster Reconstruction Vice-Minister ) 
Jul 6 20:30- / Roger Mcdonald (Curator) 
Jul 8 19:00- / Fumio Inoue(CAMP)
interviewer : Yutaro Midorikawa (YAP)

1drink: 500yen











thank you for coming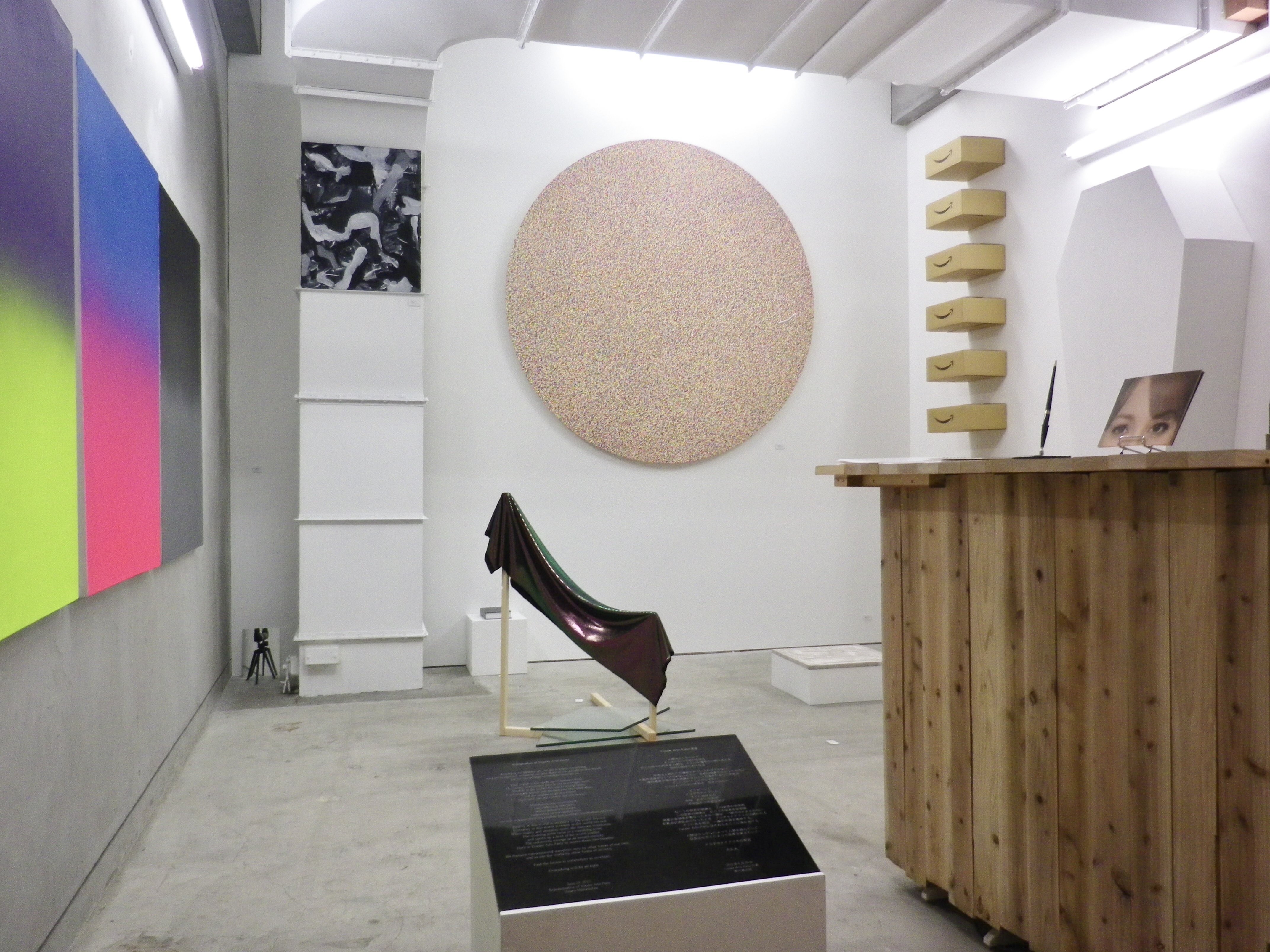 YAP at island MEDIUM
installation view

Dinora Bianch / Ernell Brinson / Pachai Cama / Levon Dukakis / Jian Jin / Mykola Khazan / Eddy Kleberg /
Taro Kondo / Mist / Gaspar Moffatt / Oracle / Hanna Shurlts / Uuka Tillim / Brent Vermeiren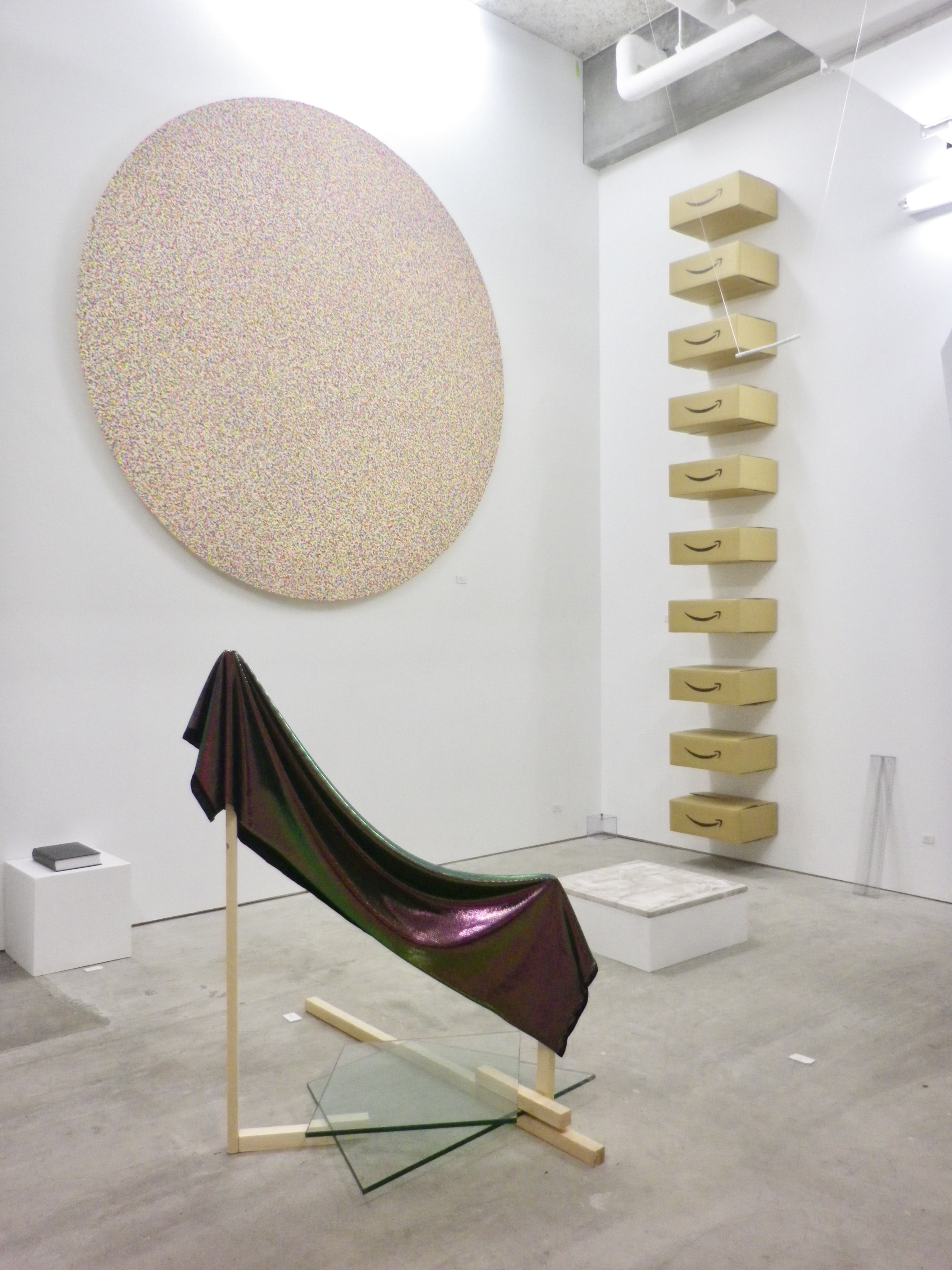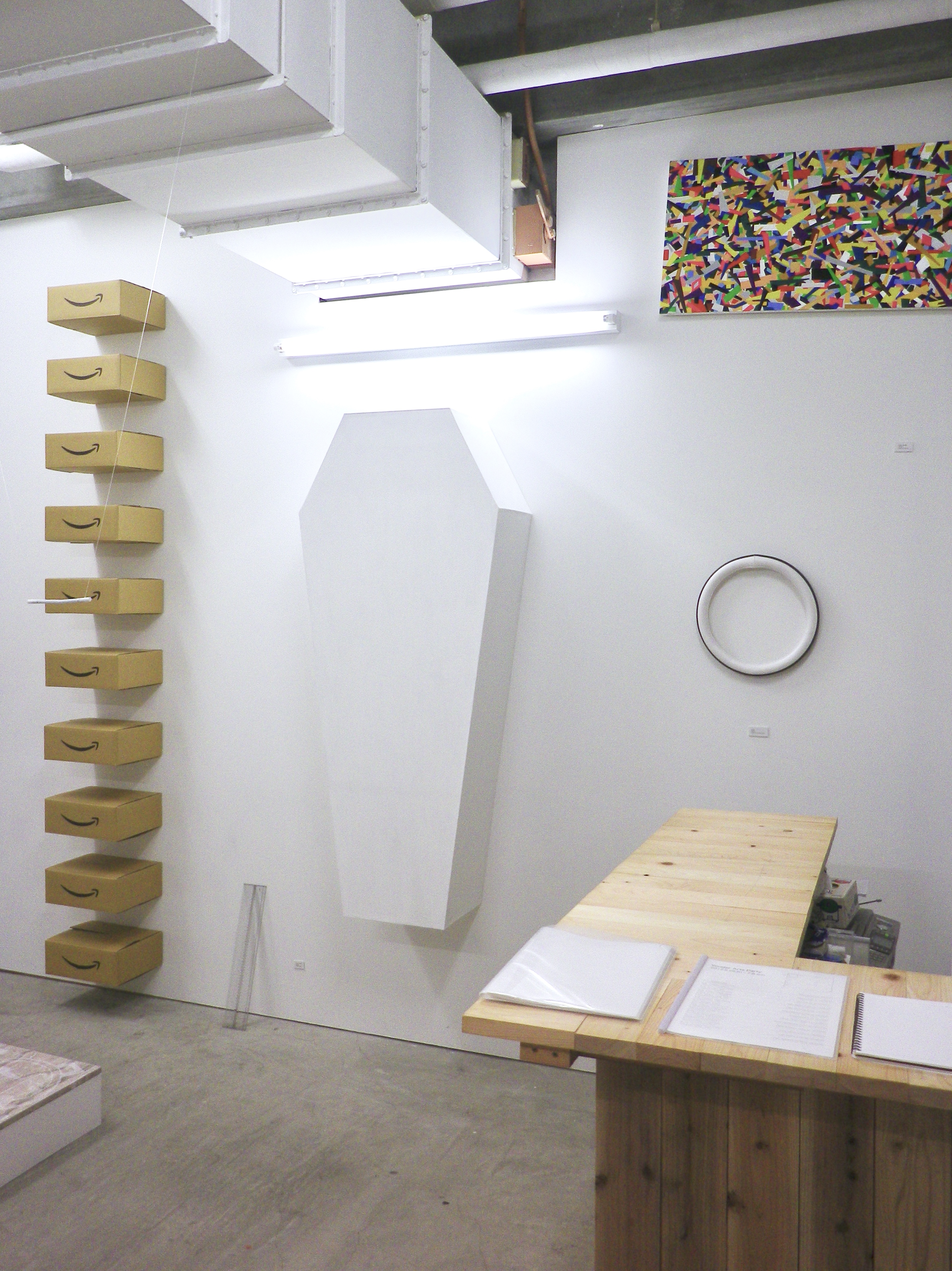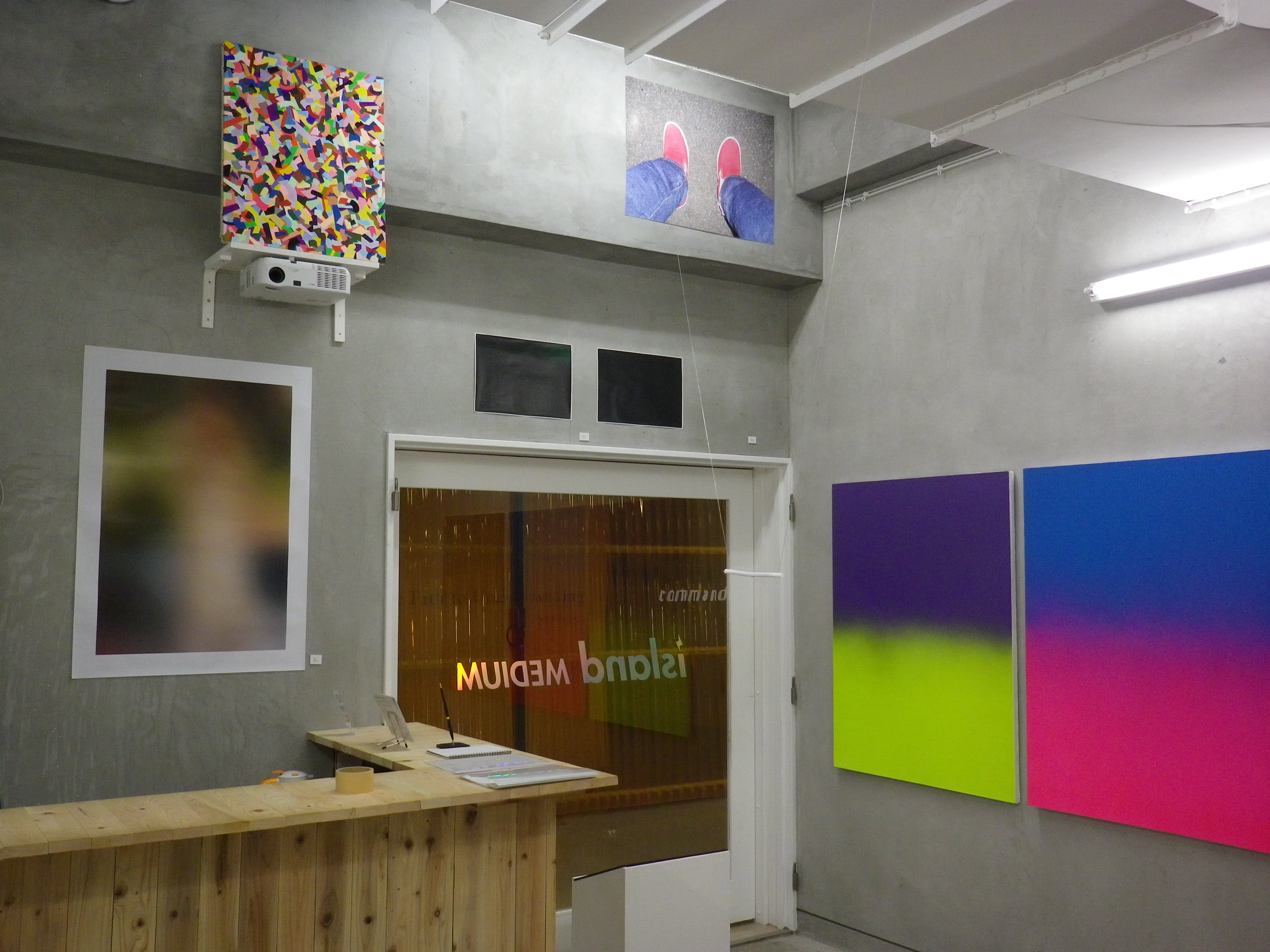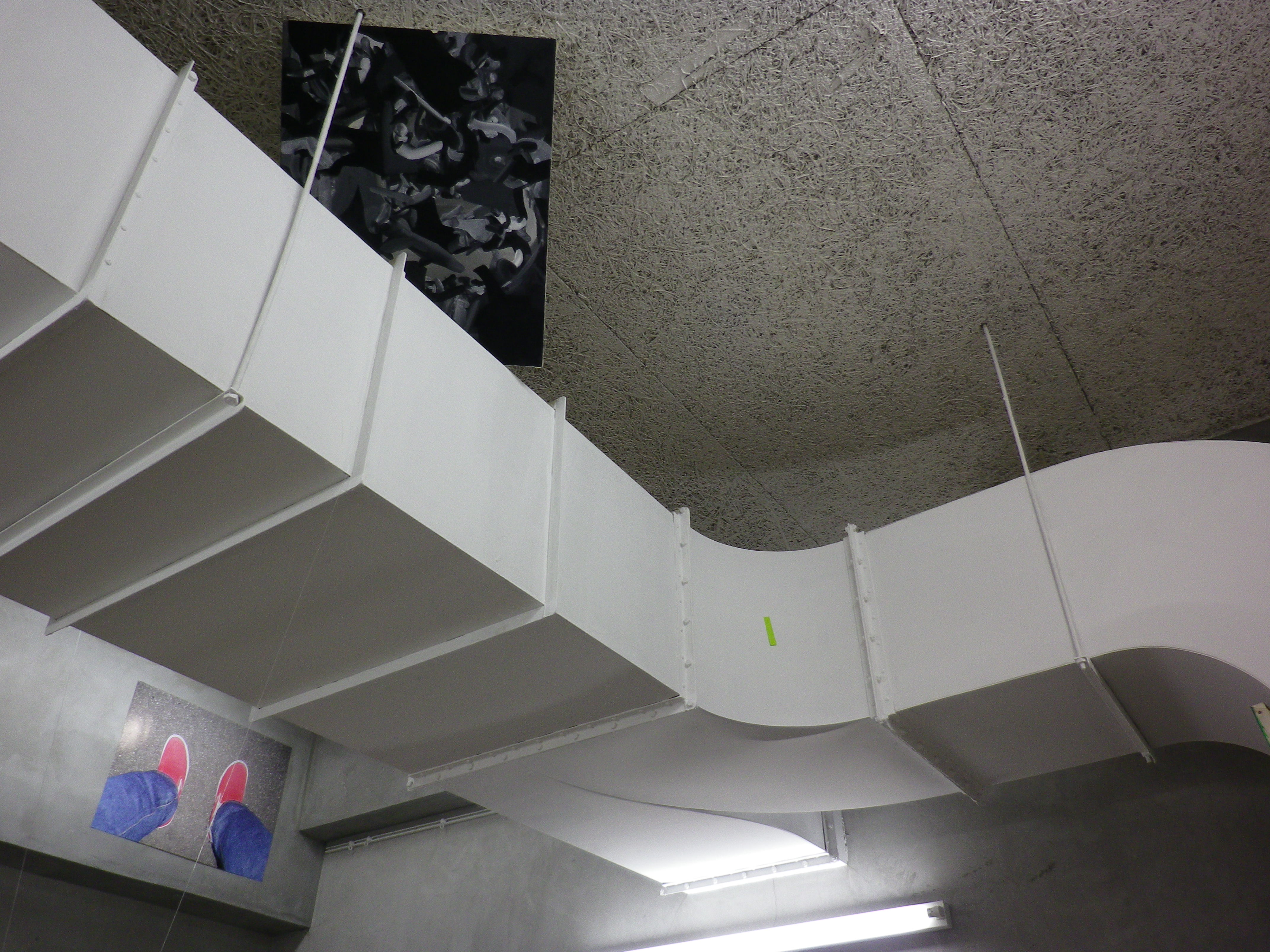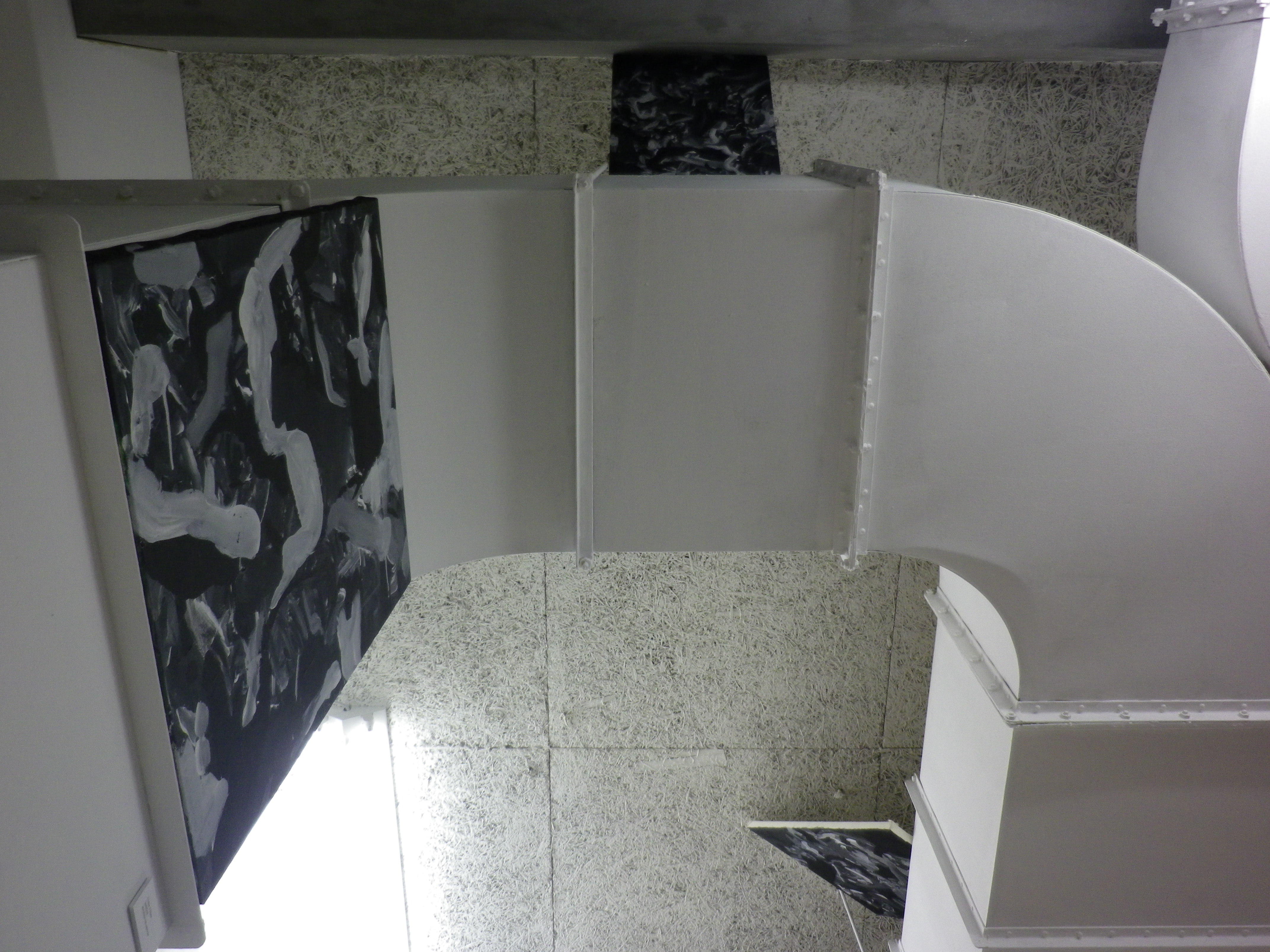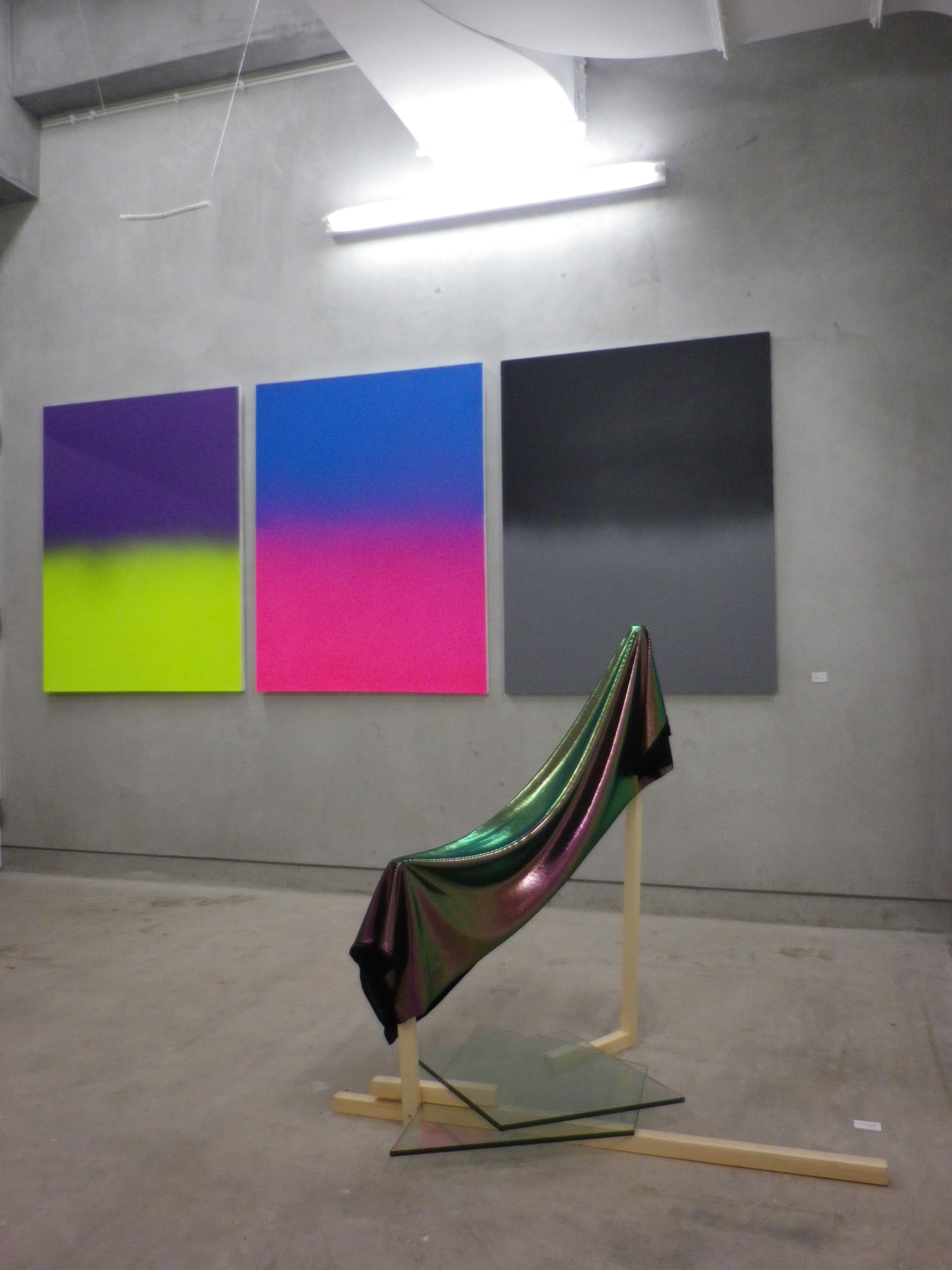 interview party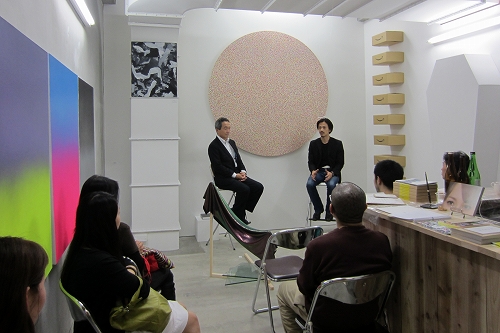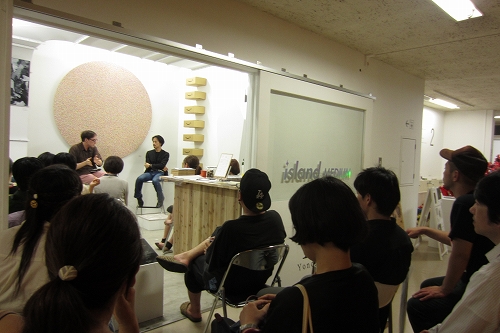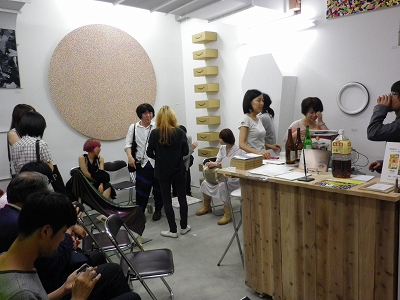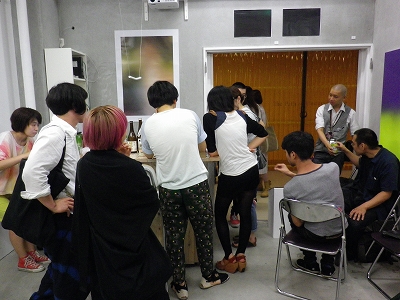 where are you?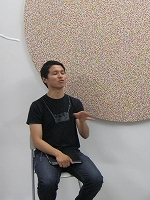 Jun Okumura : I'm in between sience and art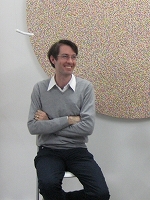 Edan Corkill : I'm in between Japanese culture and English one.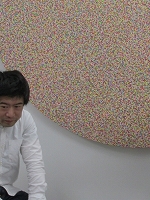 Yuji Ohta : I'm in ordinaly space.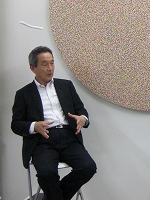 Izumi Yoshida : I'm in between Fukushima and Tokyo.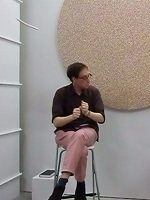 Roger Mcdonald : I'm not sure. to be honest, maybe I want to hyde where I am.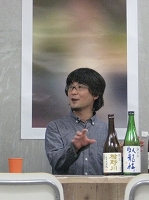 Fumio Inoue: Maybe I'm in somewhere in nowhere, too.




©Yonder Arts Party 2012 - 2014