YAP (Yonder Arts Party) is an art group formed in 2012. By connecting here and over there, over 30 artists open a door of somewhere in nowhere or nowhere in somewhere. Their practices that use social form and art form allude a world between the two world and will take you to there.
Artists: Joan Anderson / Emerico Azevedo / Dinora Bianch / Earnel Brinson / Fredrick A Brown / Pachai Cama / Wlfrid Dee / Levon Dukakis / FDND / Selgey Gutenovskii / Yalda Hashmi / Lona Hooke / Lynzie Jefferson / Jian Jin / Nishad Jayakody / Mykola Khazan / Eddy Kleberg / Taro Kondo / Yoji Kondo / Alonzo De Luka / MIST / Gaspar Moffat / Naki Murakami / INVISIBLE MUSEUMS / Oracle / Corin Ozbolt / Bayani Pandac / Jani Qvanten / Girma Rada / Hanna Shurlts / George Starkey / Daniel Tan / Sophia Taric / Uuka Tillim / Brent Vermeiren / Roussel Yeboah
Director: Yutaro Midorikawa




INSTALLATION VIEW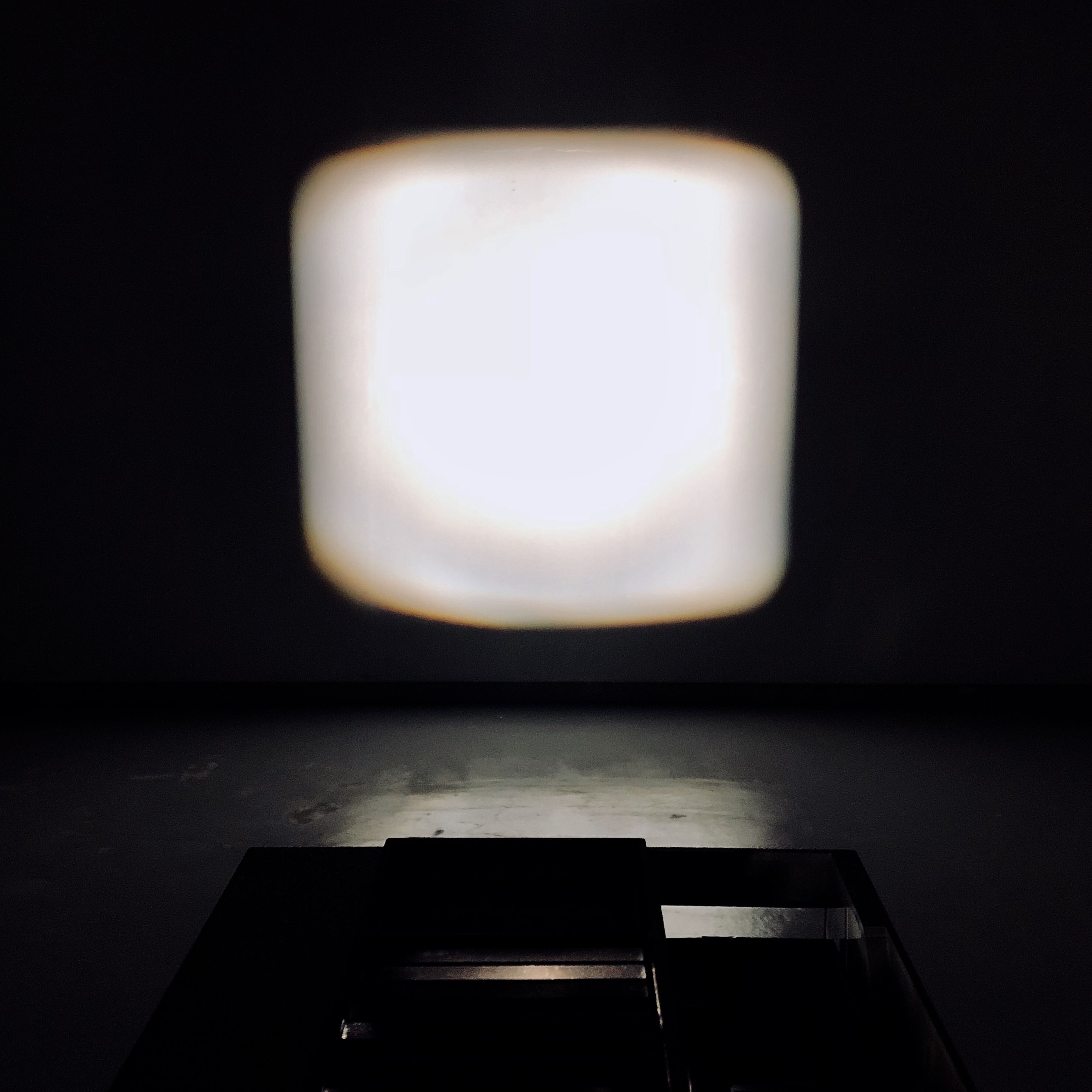 S-L-I-D-E-S-H-O-W, 2018
Artists: Emerico Azevedo, Wlfrid Dee, FDND, MIST, Gaspar Moffatt, Celina Pudlik, Girma Rada, Hanna Schultz, George Starkey, YAP




TODAY NEVER KNOWS, 2017
Artists: Wlfrid Dee, Lynzie Jefferson, Jian Jin, Eddy Kleberg, Yoji Kondo, INVISIBLE MUSEUMS, Celina Pudlik, Roussel Yeboah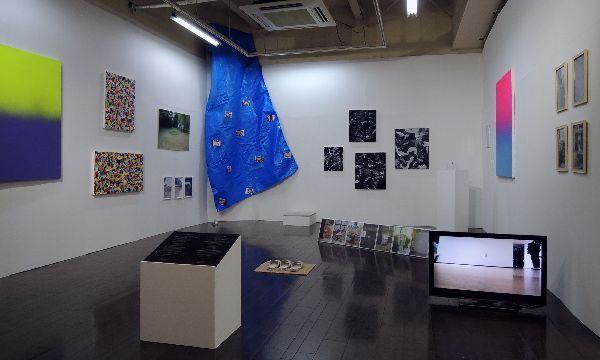 SOMEWHERE IN NOWHERE, 2014
Artists: FDND, Lynzie Jefferson, Jian Jin, Mist, Gaspar Moffat, INVISIBLE MUSEUMS, Oracle, Girma Rada, Hanna Shurlts, Uuka Tillim, Brent Vermeiren, Roussel Yeboah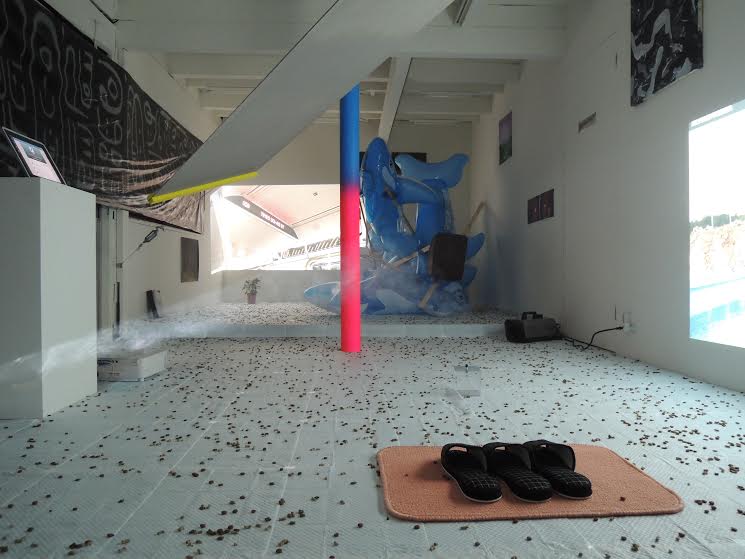 after party, 2013
Artists: Wlfrid Dee, FDND, Lynzie Jefferson, Jian Jin, Yoji Kondo, Mist, Gasper Moffatt, INVISIBLE MUSEUMS, Oracle, Jani Qvanten, Hanna Schultz, Daniel Tan, Uuka Tillim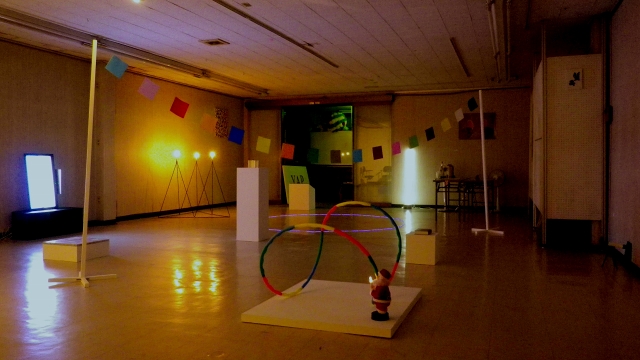 YAP, 2012
Artists: Eanell Brinson, Levon Dukakis, Eddy Kleberg, Taro Kondo, Oracle, Corin Ozbolt, Hanna Schultz, Uuka Tillim, Brent Vermeiren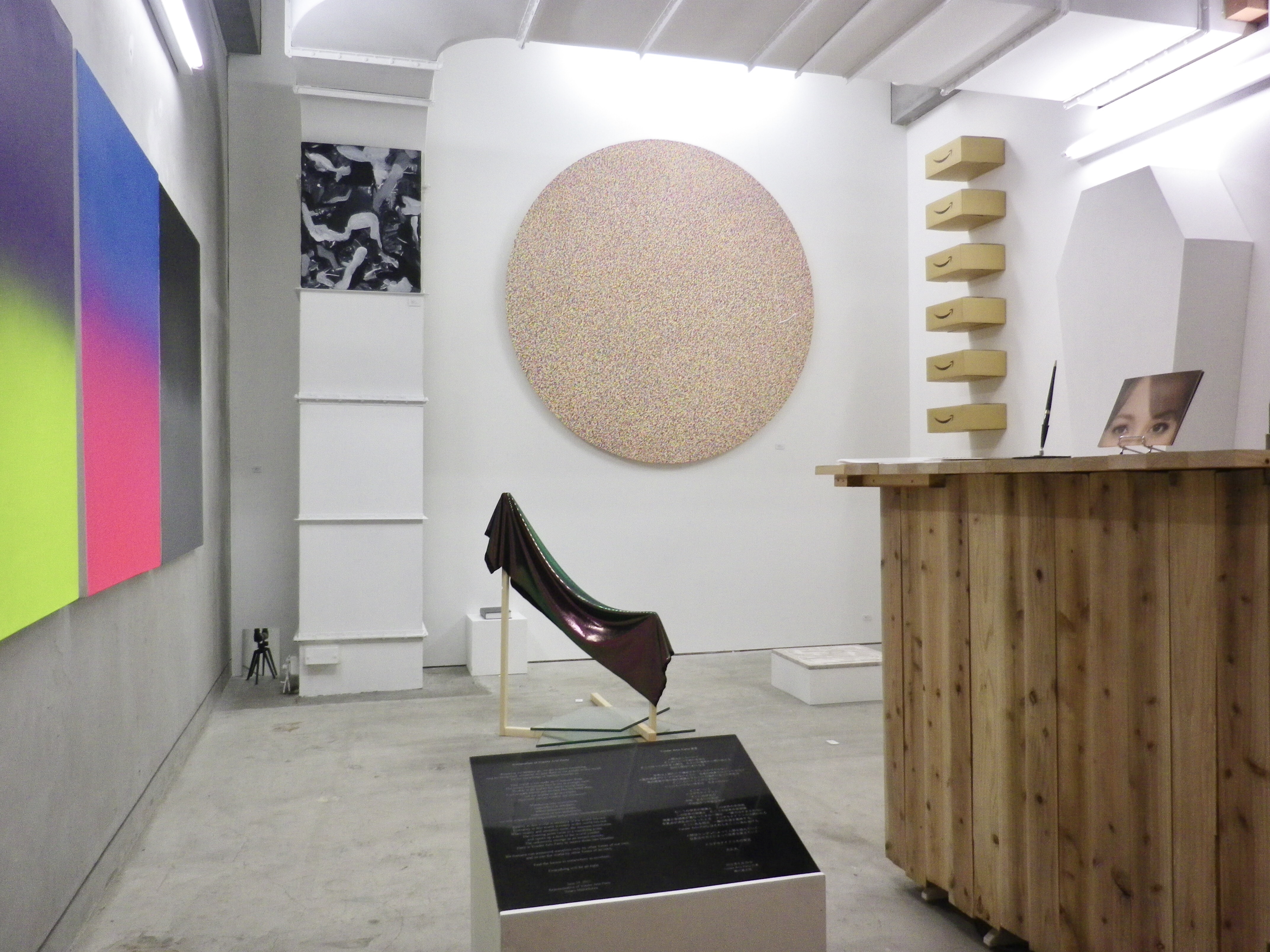 Yonder Aarts Party, 2012
Artists: Dinora Bianch, Ernell Brinson, Pachai Cama, Levon Dukakis, Jian Jin, Mykola Khazan, Eddy Kleberg, Taro Kondo, Mist, Gaspar Moffatt, Oracle, Hanna Shurlts, Uuka Tillim, Brent Vermeiren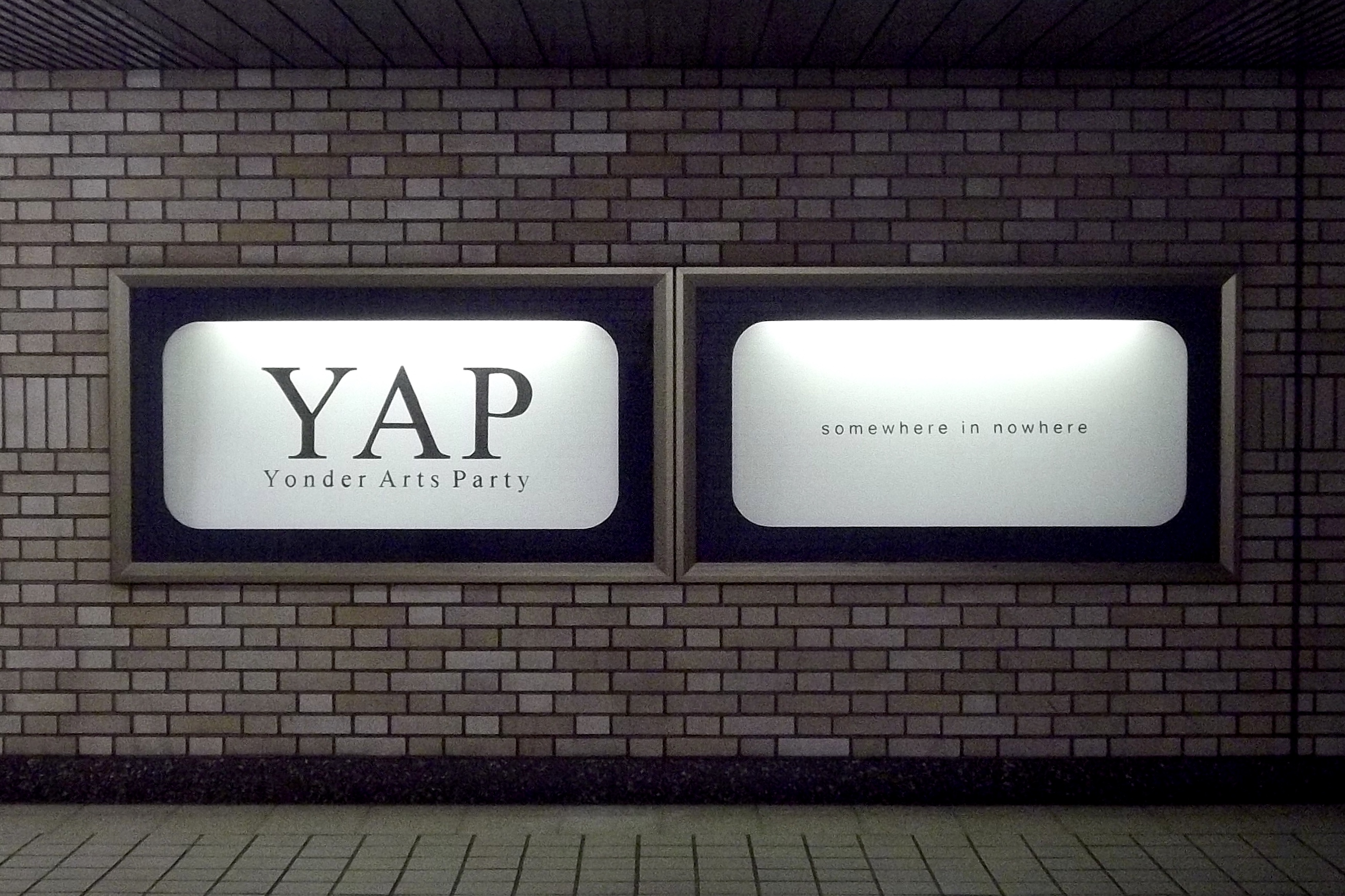 Yonder Aarts Party, 2012
Artists: Joan Anderson, Dinora Bianch, Levon Dukakis, Adam Dunst, Jian Jin, Eddy Kleberg, Taro Kondo, Alonzo De Luca, Gaspar Moffatt, Hanna Schultz, Uuka Tillim, Brent Vermeiren







ARTIST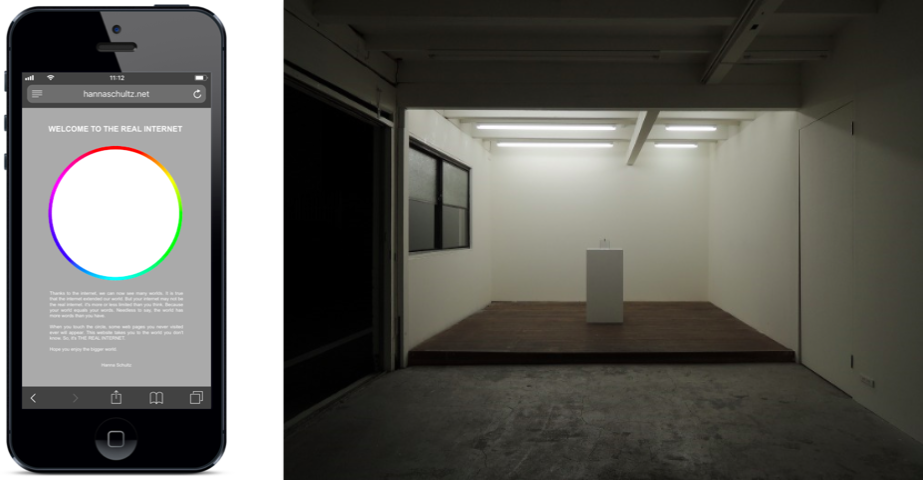 Hanna Schultz REAL INTERNET, Button

Before the internet has came to our everyday, most of machine has wire to pu it in mortion. But after that, especially, these hasn't wire. Hanna Schultz is baecally interested in black box and its change. The button she made has also no wire. Although it looks like no chage, is that true?
Website : www.hannaschultz.net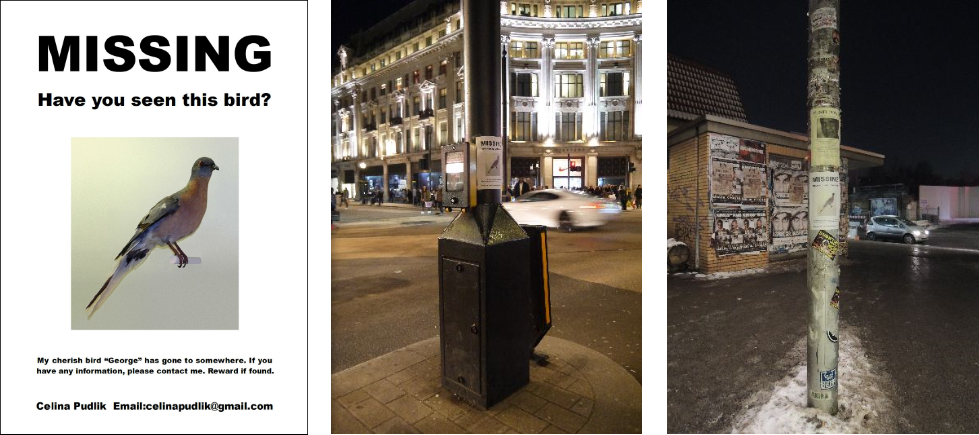 Celina Pudlik Missing Bird George
She is interested in existence. When you walk in the street, sometimes you will encounter the missing poster. She also uses this form to find her cherished bird named George all over the world. In a sense it may be impossible to find him. But someday Pudlik will find him like Takahe, one of the lazarus taxon, has rediscovered. You can join the finding George with Celina Pudlik. Download the poster here.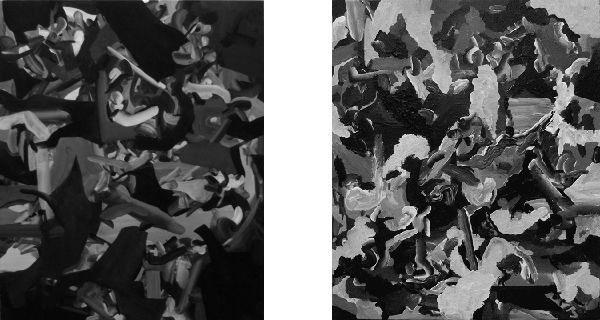 Uuka Tillim untitled(landscape) / untitled(landscape)
Like many painters has ever paited landscape, Tillim paints a landscape only just black and white. If you look carefully, it seems like somewhere but guradually you will not sure where it is. He tries to tell us about a landscape of somewhere in nowhere.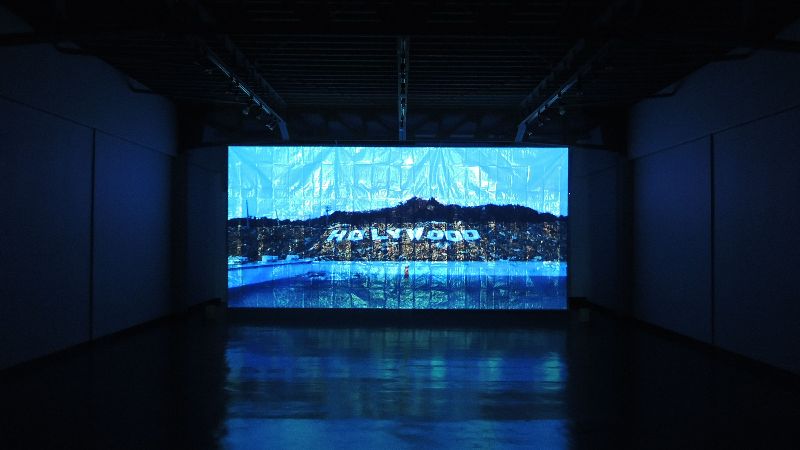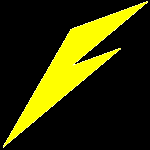 FDND HOLYWOOD
FDND stands for Fukushima Daiichi Nuclear Disaster and is an anonymous art group. This video work was taken on 3.11 2013. The day was just after two years of the earthquake in Japan. They put HOLYWOOD on the mountain of debris by the disaster to express their reality and to tell us something between the reality and the fiction like hollywood movie.
Website : www.fukushimadaiichinucleardisaster.com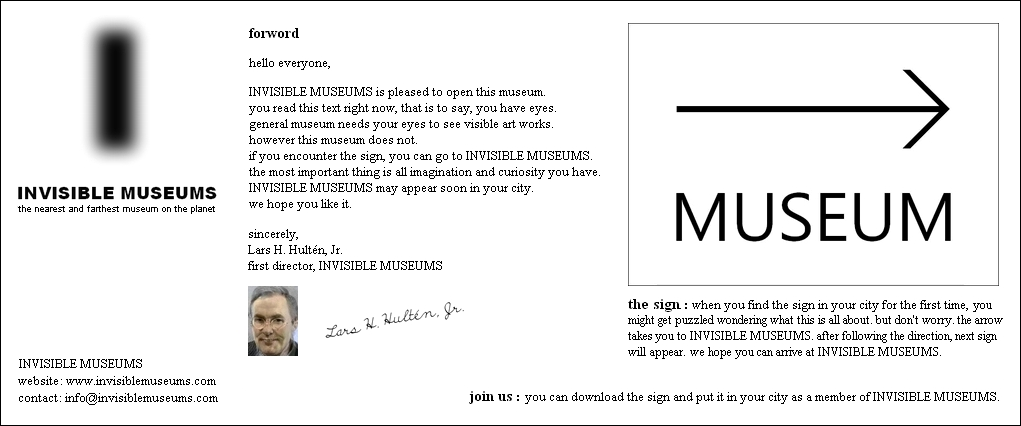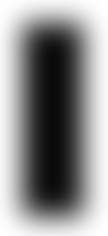 INVISIBLE MUSEUMS
Generaly speaking, museum is visible. This INVISIBLE MUSEUMS, however, literally try to make invisible museum. git is possible to make invisible museum and we can imagine that as we like.h Lars H. Hulten, Jr, first director of INVISIBLE MUSEUMS, says.
Website : www.invisiblemuseums.com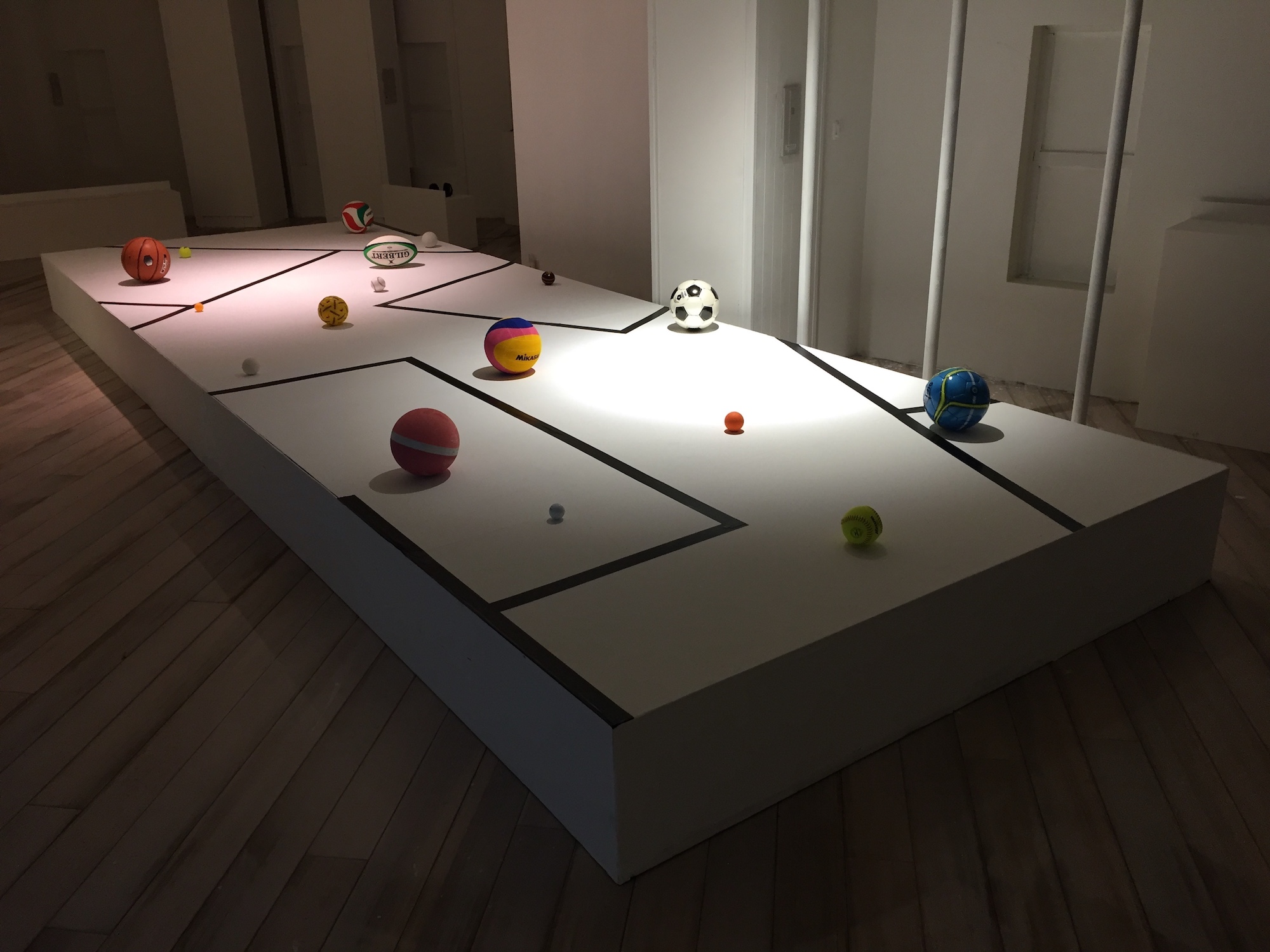 YAP THE GAMES
Usually, one ball is used in the ball game. On the other hands, THE GAMES, the first co-artwork by YAP artists, has many balls in the one court. It seems like the world itself from a bird's-eye view. Although the fact that each people have each rules troubles us, that is also the reality facing us. How do we live in this world like THE GAMES? It might be good thing to consider the answer from the outside of the games.






yonder? : You might get puzzled wondering what this gyonderh in Yonder Arts Party (YAP) is all about. Well, as you know, gyonderh is an adjective which initially means being at a more distant or farther location than here, or there. Technically it can refer to some place situated within a short walk. Still, it could imply the place is located rather far away. Yonder represents an enigmatic sense of distance. Somewhere you could reach if you try, yet full of unknowns, and definitely affecting this world in a certain way.

yonder artist? : Artists participating in YAP are called yonder artists. They are from all parts of the world and perform their acts relecting their own different backgrounds or viewpoints. They share one thing in common, though. They are incorporating their experience in the yonder world into their acts. Yonder world is in somewhere beyond. And it is where instant eternities and extinct dots can interweave once again. Yonder artists are going to tell us something about it; the place somewhat different from this world or that.

YAP? : You might find yonder artistsf existence or works too puzzling. But don't worry. Certain unknowns can cause a great deal of anxiety. The unknowns. YAP presents are far from those types. Rather contrary, you might want to recall YAP-kind unknowns at an unexpected moment, and quite often. And then all you do is simply sink in sense, scene and state of that moment, drifting away from all the others like time, age, nation or all kinds of frames. The whole thing could happen in an instant. However, the unknowns remain the same unknown state forever. When the moment and eternity meet, somewhere in nowhere emerges. Yonder world is where these moments are interwoven in bundles. And that quaint place is where yonder artists are holding YAP.

what is YAP for? : What we do in this world is more like practicing to face the unknowns YAP presents. This practice can eventually help us find a most significant way of life, something to inspire our imagination and awareness, and to make us more fit to survive in this limited life. As you might imagine, YAP prospectively acknowledges almost everything. Immerse yourself in these acknowledged unknowns, and youfll find a different new world. Somewhere in nowhere is just around the corner.






©Yonder Arts Party 2012 -